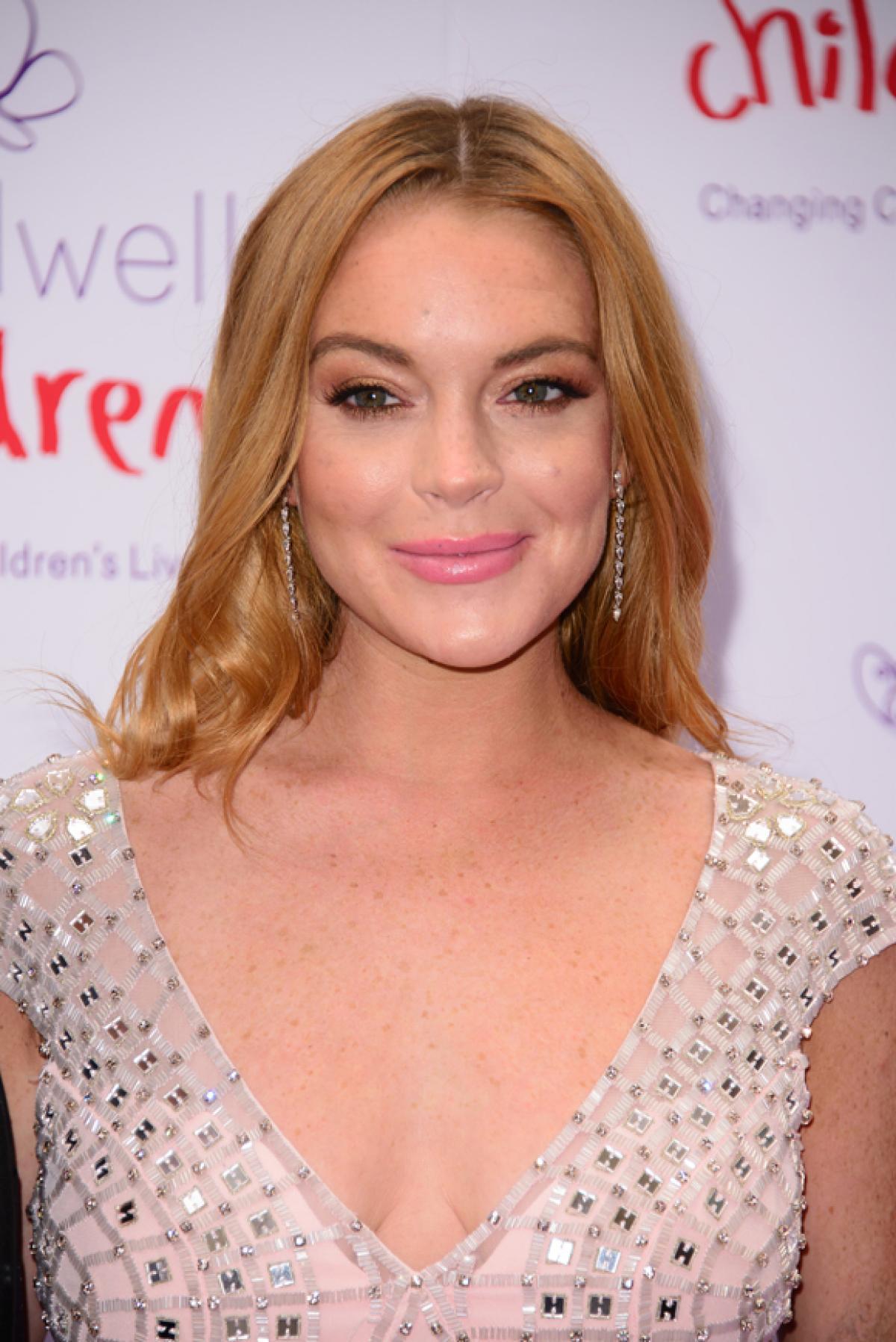 Get ready to #DoTheLiLo!
On Tuesday, MTV debuted Lindsay Lohan's Beach Club, a reality TV show about the opening of Lohan Beach House in Mykonos, Greece.
Related: Lindsay Lohan Explains Why Her Accent Keeps Mysteriously Changing!
Just like the actress herself, the new series is hot, addicting, and packed full of drama!
Here are the highlights:
1. The Cast Is Hot As Hell!
With help from business partner, Panos Spentzos, the Mean Girls star compiled a hot crew of bartenders, bottle service experts, and nightclub hosts from all around the U.S. including Michael Mulderrig, Juliana Wilson, Brent Marks, Sara Tariq, Aristotle Polites, Billy Estevez, Gabi Andrews, May Yassine, and Jonitta Wallace.
2. LiLo Gets In The Mix!
Once they arrived in Greece, the crew started partying… until boss Lohan decided to stop by their house. After seeing some of them drunk, Lindsay remarked:
"Mykonos is a very good place to think that you're here to have fun… It's about building this brand that we have made together, and I need you guys to be the backbone of that structure."
3. Gabi Is A Trouble Maker!
After getting to know her ambassadors, Lindsay was instantly turned off by Gabi's attitude, and the fact that she kept interrupting people to talk about herself. The thespian commented:
"Growing up in the spotlight has taught me to be a quick judge of character, and I don't know that Gabi is here for the right reasons."
4. Lindsay Gets Real About Her Alleged Assault
While talking to Panos, Lindsay revealed the emotional reason why she decided to expand her empire in Greece. She confessed:
"Americans come here and they want to go crazy. Everyone's going to think that they're on vacation… I didn't bust my ass for this s**t to happen in the wrong way, and have everyone take advantage of me… We have a business to run, so there's no emotion… The second you become emotional, I'm going to become Putin. I have no emotion when it comes to money and business. I mean, you know me from when I was hit on that beach."
Back in 2016, video surfaced of an alleged altercation between a woman and man who appeared to be Lohan and her then-fiancé, Russian businessman Egor Tarabasov, in Mykonos.
Lindsay continued:
"I was in a very tumultuous relationship… I was in a different place in my life. Instead of crying and getting angry, I said, 'I'm going to own this beach one day.' Because I always want everyone to feel safe… I made it something that is meaningful to me.'"
Panos added:
"She wanted to remember this beach as a very fun place — not what happened to her."
5. First Day!
During their first shift, the crew were viciously thrown into the deep end! In addition to some dress code adjustments, Gabi had to change her hair color from blue to pink.
Although May had some jitters, Lindsay and Panos comforted her with a talk. Afterward, a relieved May said:
"Lindsay's very approachable… The fact that she's sitting there listening and I can tell she understands made me cheer up. I never had a boss I could talk to that way, and I feel like she cares."
Unfortunately, Brent got a little too cozy with model/VIP guest Natasha, and the two ended up hooking up in the cabana and in the ocean.
During a staff meeting the next day, the bosses forgave Brent for his escapades because he sold the most. However, LiLo was disappointed with how some of the hosts behaved! She said:
"This is not a summer vacation… To make it, you have to be the best of the best, but after yesterday, I'm not sure these VIP hosts have what it takes. If their intention is not to do a good job and work hard, it's not going to fly with me."
We CAN'T WAIT for the next episode!
[Image via Joe/WENN.]